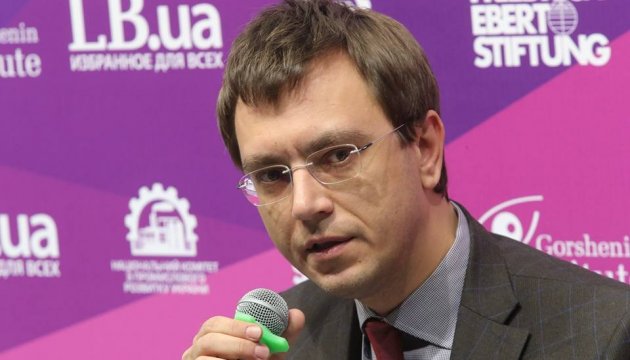 Infrastructure Minister Omelian: Ukraine's future belong to innovations
Ukraine should focus on development of the digital economy and digital infrastructure and creation of its own powerful intellectual product.
Ukrainian Infrastructure Minister Volodymyr Omelian said this during the VII National Expert Forum "Ukraine: Striving for Balance", an Ukrinform correspondent reports.
"We should focus on development of the digital economy, digital infrastructure, production of electric cars and creation of new transport corridors. Most importantly, we should create our own powerful intellectual product and artificial intelligence," Omelian said.
According to the minister, the growth areas of domestic economy are the agrarian industry, the banking system and the creation of own intellectual product.
"Small country Netherlands outperforms Ukraine in agricultural exports as it has absolutely different technologies and absolutely different labor productivity. In addition, they have effective banking system and intelligence – advanced technological solutions," Omelian added.
ol