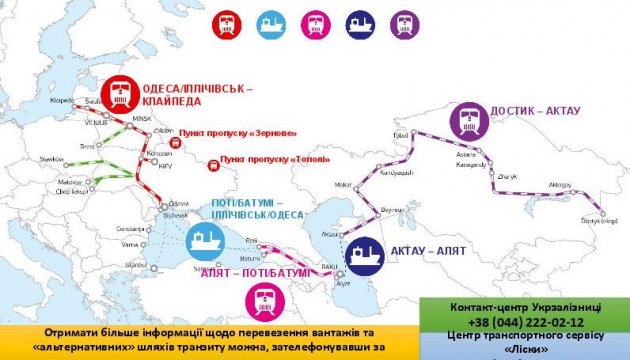 PM Groysman: Ukraine interested in developing transport links with other states
Ukraine is ready for broad cooperation in the development of its own transport capacities as well as the enhancement of transport links with the neighboring countries, the states of the Trans-Caspian and other regions.
Ukrainian Prime Minister Volodymyr Groysman said this during the international logistics forum "Tbilisi Belt and Road Forum" held in Georgia, the Government portal reports.
"Today we face many challenges, and we understand that trade between the states will be more liberalized in the future, and we must do everything possible to synchronize the infrastructure of our states as much as possible, to ensure quality, optimal timing and high security level for moving goods," Groysman stressed.
In his opinion, the development of internal capabilities of countries is equally important. Ukraine, as Groysman stated, has extremely favorable geographical position and thus demonstrates a gradual and stable economic growth, so the Ukrainian government has focused on the development of transport opportunities and the infrastructure reform.
ol