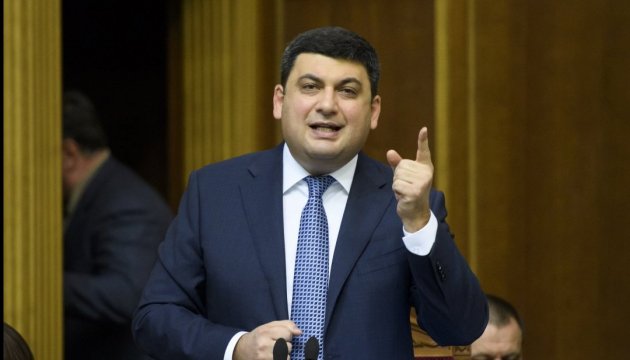 Groysman predicts 2018 will be a year of economic success
Ukraine's draft state budget for 2018 envisages more than 3% of economic growth, which means the production of goods and services for UAH 400 billion more than in 2017.
Prime Minister Volodymyr Groysman announced this in a video message posted on Facebook, an Ukrinform correspondent reports.
"It is important today to continue the tradition of timely decision-making. We conducted qualitative discussions with the parliament, committees and the expert community in order to make the budget clear, open and public. In general, I believe that 2018 will be a year of economic success that every Ukrainian family should feel from the point of view of income and quality of life," Groysman said.
He recalled that the budget envisaged an increase of 3%, but this figure could be higher.
"This means that we will produce UAH 400 billion more products than it was in 2017. Tens of thousands of people will have jobs and wages, and the economy will develop," Groysman said.
He stressed that the budget was clearly prioritized.
"We will provide UAH 165 billion for our national security and defense. We will finance education and healthcare and continue decentralization in our country. This will help build schools, kindergartens, hospitals and other infrastructure facilities," Groysman added.
He said that the government, together with the president and the parliament, would demonstrate the ability to make state decisions.
op