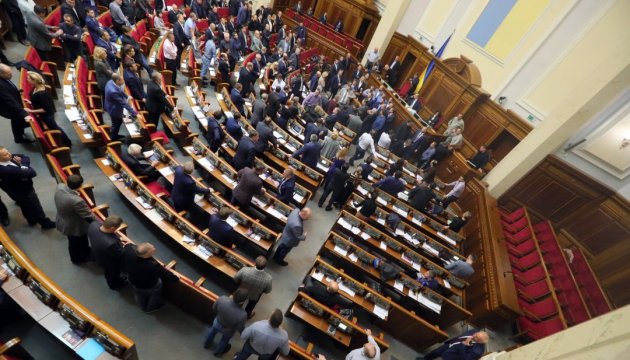 Parliament in first reading approves bill on privatization
The Verkhovna Rada has passed in first reading the government's bill on privatization of state property, which improves procedures for carrying out privatization.
A total of 258 lawmakers voted for the adoption of bill No.7066 in first reading, with at least 226 votes required to make the decision, an Ukrinform correspondent reports.
The draft law provides for the definition of terminology, principles of privatization, objects and subjects of privatization, signs of objects that are not subject to privatization.
The draft law also establishes a new classification of privatization objects: objects of small-scale privatization and objects of large-scale privatization, requirements for the purchasers of privatization objects and restrictions on their participation in privatization, responsibility for unreliability and incompleteness of submitted documents, and an expanded range of objects that can be subject to privatization.
iy