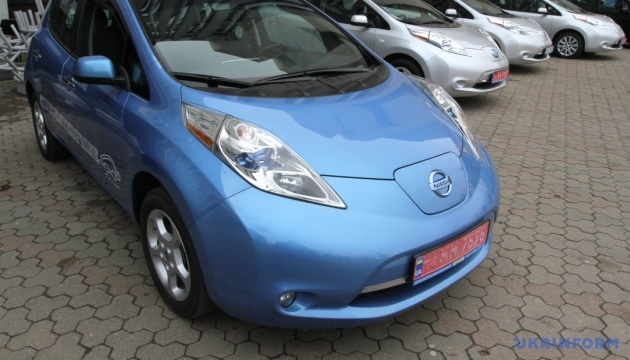 Omelyan hopes bill on electric vehicles to be approved this year
Infrastructure Minister Volodymyr Omelyan has said that a draft law on amendments to certain laws of Ukraine to promote the development of electric transport in Ukraine will be submitted to the Verkhovna Rada next week.
In a post on his Facebook page, he wrote: "This Monday, we in the parliament discussed our joint bill on promoting the development of the market of electric vehicles and their production. The majority of authors of alternative bills agreed to unite for the sake of one joint law. We will introduce it to the parliament next week and the minimum task is to vote on it in the first reading this year."
According to him, Ukraine has a chance to adopt progressive legislation and become a producer of batteries, spare parts and electric vehicles.
"It is Ukraine that can become the key producer of lithium batteries for the EU and guarantee Europeans a diversification of supply sources. And we will receive modern plants and a new quality of production and employment," the minister added.
iy