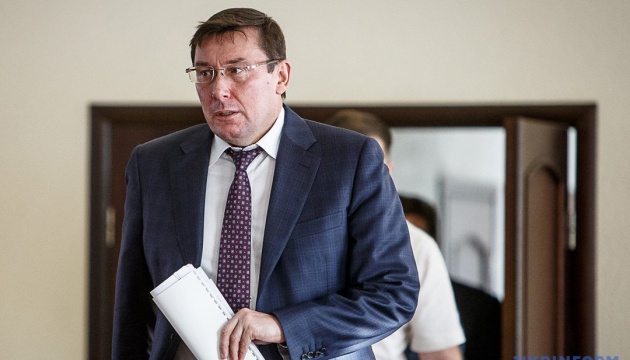 Lutsenko's salary grows to UAH 172,000
Ukrainian Prosecutor General Yuriy Lutsenko has declared UAH 172,395 as his salary for October 2017, according to the website of the National Agency on Corruption Prevention (NACP).
In August, the Cabinet of Ministers agreed to increase the wages of employees of the prosecutor's office. The government cancelled the provision according to which the salary of the prosecutor general previously amounted to 18.5 minimum wages - UAH 6,142, his first deputy - 15.8 minimum wages, or UAH 5,245, and his deputy - 14.8 minimum wages, or UAH 4,914. At the same time, the minimum wage of UAH 332 was used in this case when calculating the salary, as it was established for senior civil servants in accordance with resolution No. 1243 of December 21, 2005.
When approving changes, the Social Policy Ministry stated that wages to prosecutors had to be raised to the level of salaries in other law enforcement agencies. For example, the ministry stated the amount of salaries at the NABU, where the salary of the director amounts to UAH 80,000, and a detective earns UAH 30,000.
In an annex to the draft resolution of the Cabinet of Ministers, the Social Policy Ministry issued monthly calculations, including for the leadership of the Prosecutor General's Office.
According to them, the salary of the prosecutor general may amount to UAH 166,000 per month, taking into account bonuses and financial assistance.
The first deputy prosecutor general will be able to receive UAH 139,000, military prosecutor UAH 142,000, and head of department almost UAH 49,000.
op