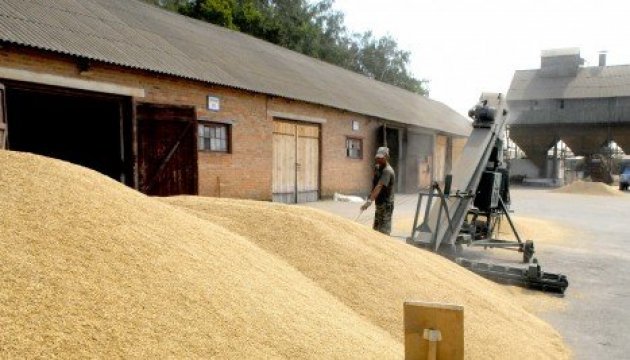 Agrarian Policy Ministry: 52.5 mln tons of grain and leguminous crops harvested in Ukraine
According to the latest information from the regions, Ukrainian farmers have already harvested 52.5 million tons of grain from an area of 13.0 million hectares or 89% to the projected area (14.6 million hectares).
This was reported by the press service of the Agrarian Policy Ministry.
The largest amount of grain was harvested in Odesa region (4.3 million tons), Vinnytsia region (3.7 million tons), Kharkiv region (3.6 million tons), Dnipropetrovsk region (3.5 million tons) and Poltava region (3.3 million tons).
The Agrarian Policy Ministry forecasted the grain harvest in 2017 in the range of 61-63 million tons. Last year, 66 million tons were harvested.
ish