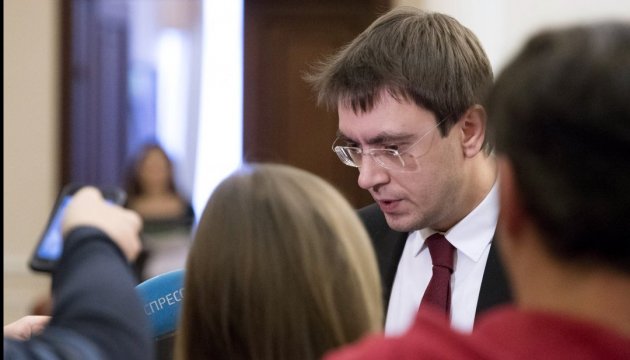 Ukrainian Infrastructure Minister: Saudi Arabia interested in two Ukrainian transport projects
The Kingdom of Saudi Arabia has taken interest in two Ukrainian transport projects, recently presented by the Ukrainian delegation in Riyadh.
Infrastructure Minister of Ukraine Volodymyr Omelian said this in an exclusive commentary to Ukrinform upon the visit of President of Ukraine Petro Poroshenko to Saudi Arabia.
"Saudi Arabia, confidently following the path of the UAE, is becoming a transport, technological and intellectual hub in its region. Ukraine has large-scale projects in the transport sector. We presented two such projects in Riyadh, and the Saudi side took sincere interest in those projects," he said, not specifying the essence of the projects.
The minister expressed hope that the Saudi partners would visit Kyiv after a detailed study of the proposals next spring.
ol