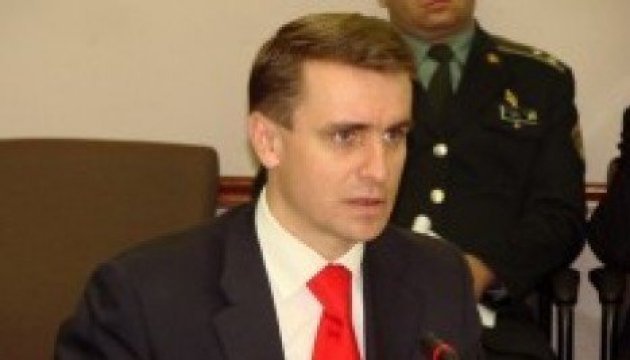 Saudi partners interested in creating FTA with Ukraine - Yeliseyev
Saudi Arabia has shown its serious interest in establishing a free trade area (FTA) with Ukraine.
Deputy Head of Ukraine's Presidential Administration Kostiantyn Yeliseyev said this in exclusive comments to Ukrinform following President Petro Poroshenko's to the Kingdom of Saudi Arabia.
"During the talks in Riyadh the Ukrainian side raised the issue of creating a free trade area, and our Saudi partners have shown a strong interest. In the near future we should reach a common assessment of the prospects for this agreement," he said.
According to Yeliseyev, the president's visit to Saudi Arabia established personal contacts at the level of state leaders, and it is very important for building relations with eastern countries.
"After the signing of a memorandum of political consultations between the Ukrainian Foreign Ministry and the Gulf Cooperation Council (the Council includes the Kingdom of Saudi Arabia, Bahrain, Qatar, Kuwait, UAE, Oman), we are able to develop a concrete plan, form working groups in different areas and discuss possible forms of cooperation," he added.
Yeliseyev said that in the conditions of a Russian hybrid war against Ukraine, the humanitarian component had become extremely important at the talks. In particular, an agreement between Ukrinform and the Saudi Press Agency signed in Riyadh makes it possible to inform the population of the two countries more fully about life in all spheres.
"In the long run, we see the creation in Ukraine of an Arab center that would promote Arabic culture and language, and ultimately, the opening at the center of the agency called 'Al Arabiya,'" he said.
op