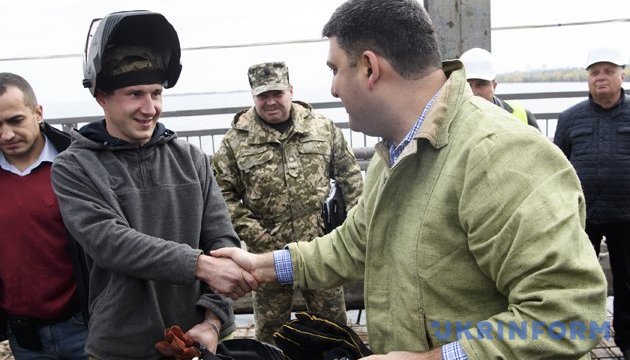 PM Groysman: The 2018 draft budget shows how Ukraine will develop next year
Prime Minister of Ukraine Volodymyr Groysman has said that the draft national budget for 2018 envisages at least 3% of economic growth.
The prime minister stated this during a government's meeting on Wednesday, an Ukrinform correspondent reports.
"Over the past nine months, we formed a three-year resolution for the budget for the first time, which clearly showed how we see the development of the national economy. We timely submitted the draft budget for 2018, developed based on the resolution, and we clearly showed how we will develop the country next year," Groysman said.
He also stressed that Ukraine should develop the national economy: "We can ensure a qualitative growth of the national economy - even more than 3%, which we are projecting for next year. What is a 3% increase? This is UAH 400 billion more goods and services in the next year than in the current one. These are tens of thousands of jobs, this is UAH 170-180 billion directed to the fund to pay off wages of Ukrainian workers. And I believe that these figures are not limiting, they could rise on the condition of systemic reforms and changes," Groysman noted.
iy