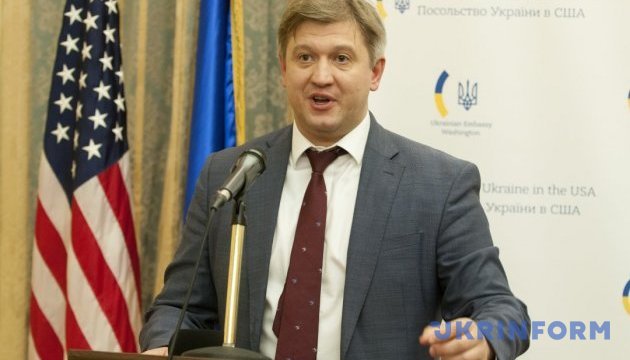 Finance Minister Danyliuk in Washington discussed Ukraine's cooperation with IMF
Finance Minister of Ukraine Oleksandr Danyliuk, being on an official visit to the United States to attend the annual meetings organized by the International Monetary Fund and the World Bank in Washington, held a meeting with US Special Assistant to the President for Global Economics and Finance Mathew Haarsager to discuss the progress in Ukraine's cooperation with the IMF.
The Ukrainian Finance Ministry reported this following the meeting of Danyliuk with the US official.
"During the meeting, we discussed the progress in Ukraine's cooperation with the IMF and the reforms required for the successful completion of the IMF program," the Ukrainian Finance ministry reported.
A reminder that last week the Ukrainian finance minister announced that at the current stage of talks with the IMF, Ukraine expects to receive the next IMF tranche under the Extended Fund Facility program before the end of this year.
At the same time, a few days earlier, Danyliuk also said that Ukraine was going to complete a program of cooperation with the International Monetary Fund until 2019.
iy