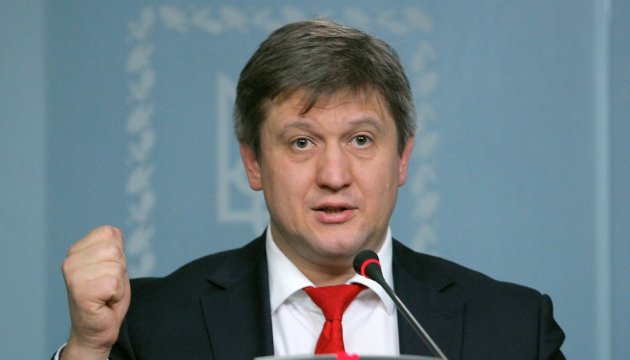 Ukrainian Finance Minister: We expect to receive IMF tranche before year-end
At the current stage of negotiations with the IMF, Ukraine can expect to receive another tranche from the Fund under the Extended Fund Facility program before the end of this year.
Ukrainian Finance Minister Oleksandr Danyliuk said this following the meetings with the IMF leadership in Washington on Sunday, an Ukrinform own correspondent reports.
"We expect to receive a tranche before the end of the year," said the head of the Ukrainian Finance Ministry.
At the same time, Danyliuk noted that this issue mainly depended on the outcome of negotiations on the gas price formula. "We have to find a formula that will determine the gas prices within the period up to full liberalization of the gas market. Now we are working on it. I do not think this will take much time," Danyliuk said.
The minister added that the IMF also drew attention to other issues at the current stage of negotiations, including the pension reform. Another condition for receiving the next tranche is the adoption of a law regarding the changes in the privatization procedure in Ukraine.
However, minister Danyliuk noted the failure to receive the next IMF's tranche before the end of the year would not be critical for the national economy.
ol