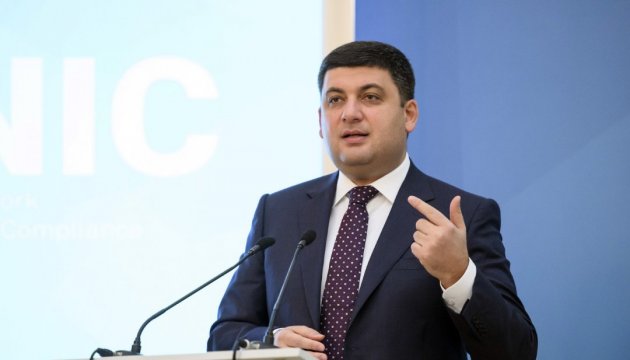 Increase in pensions should not affect price rise – Groysman
The increase in pensions for more than 9 million pensioners in Ukraine since October is not a one-time solution, but a systemic change that is being introduced through the adoption of the pension reform.
Ukrainian Prime Minister Volodymyr Groysman said this on the air of Channel 5, the Governmental portal informs.
"I have been struggling for this reform. It is crucial. The situation demanded changes. And our current task is not a one-time increase of pensions, what used to give rise for abuse by politicians, but the introduction of a fair pension system. The new pension system provides an opportunity to raise pensions for 9 million retirees. But above all, this system is not a one-time solution. On annual basis, starting from 2019, there will be applied indexation that will depend on the showings of economic development and inflation rate," Groysman said.
The prime minister has emphasized an assertion about the risk of price hikes due to the increase of pensions is groundless. He also placed a special emphasis to the fact that the price rise that people are witnessing today caused by objective factors, including crop failure from some food segments and a decline in national pig herd due to illness.
"I do not see any reasons for rising prices (because of increased pensions)," he claimed, adding that the Government is currently working out and regularly approves decisions that will allow in the future to correct inflation figures because of the growth of market offers including in the market of agricultural products.
ish