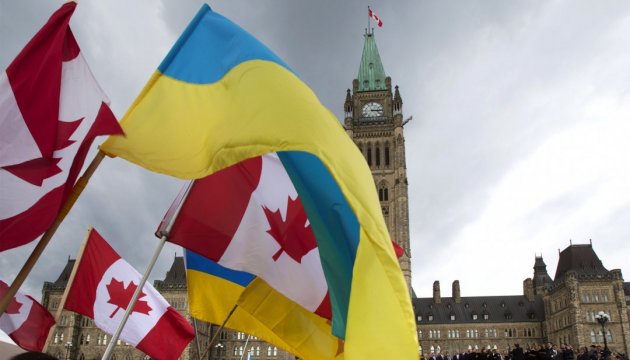 Canada expects growth in trade with Ukraine - Foreign Ministry
Economic relations between Ukraine and Canada should be intensified after the free trade agreement between the two countries came into force.
This was stated by Deputy Director for Eastern Europe and Eurasia at the Canadian Foreign Ministry Richard Tarasofsky, an Ukrinform correspondent reports.
He said that Canada looked forward to the accelerated growth of trade with Ukraine, which already shows an upward trend.
According to Tarasofsky, the free trade agreement perfectly corresponds to the government's desire to develop economic relations with Ukraine and is mutually beneficial for producers from both countries.
The free trade agreement between Canada and Ukraine came into force on August 1 this year. Canada immediately cancelled 98% of customs duties on Ukrainian goods. Ukraine abolished 72% of duties on Canadian goods, and in the next seven years duty-free exports will grow to 98%. The agreement mutually opens up public procurement markets. Certain sections of the document protect electronic commerce and intellectual property.
op