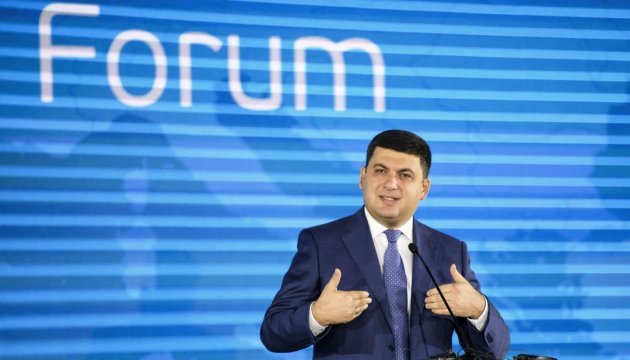 PM Groysman: We need to exert every effort to develop innovative product in Ukraine
Ukrainian Prime Minister Volodymyr Groysman is convinced that Ukrainians are involved in development of innovative products around the whole world, and every effort must be exerted to develop such products in Ukraine.
Groysman said this, speaking at the Kyiv International Economic Forum, an Ukrinform correspondent reports.
"Ukrainians are involved in creation of innovative products in every corner of the world. We must do everything possible to ensure that these products are created in our native Ukraine," the Head of Government said.
According to him, Ukraine now faces important decisions on establishment of innovative and industrial parks, where the domestic innovative product can be created.
"Therefore, our plan is as follows: we must elaborate new legislation on privatization in the country. We are deeply convinced that we will manage to elaborate such legislation this year. We should elaborate a full-fledged legislation on the formation of industrial parks as an important factor in the development of the national economy," Groysman stressed.
The Ukrainian Prime Minister also recalled that the draft state budget for 2018 for the first time provided for financing the Innovation Support Fund.
ol