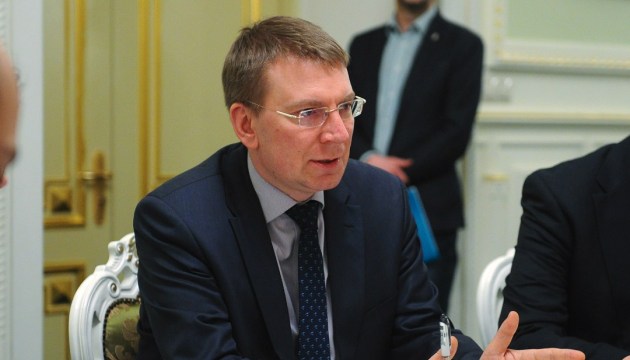 Financial package for supporting reforms in Ukraine should be preserved – Latvian Foreign Minister
Latvian Foreign Minister Edgars Rinkevics explains that Ukraine's partners set the task of preserving a financial and intellectual package to support reforms in the country.
The Latvian Foreign Minister said this in an interview with Ukrinform.
"One of the most important tasks of Ukraine's partners is the preservation of a financial and, I would say, intellectual package to support reforms in Ukraine," Rinkevics said.
In his view, the second stage of reforms "concerns not only the quantity and quality of laws but their implementation as well" and is more complicated than the first stage of the adoption of laws necessary for positive changes.
At the same time, the head of the Latvian Foreign Ministry stressed that Ukraine "can become strong only if it carries out reforms and implements the needed changes."
ol