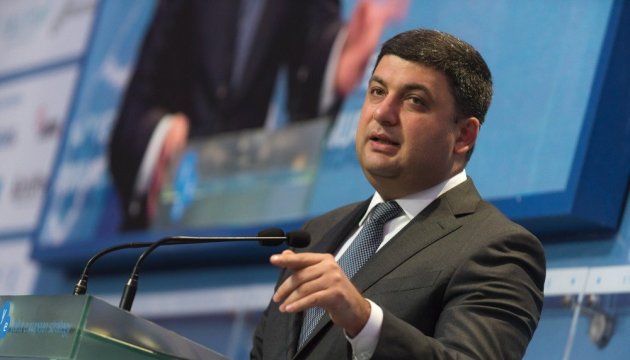 PM Groysman: We establishing a council on innovation
Prime Minister of Ukraine Volodymyr Groysman intends to intensify the formation of the legal framework of the development of innovations, which will include draft laws on technology parks, development of innovative activities and establishment of the innovation fund.
Groysman said this during an hour of questions to the government in the Verkhovna Rada of Ukraine, an Ukrinform correspondent reports.
"More than 70% of the GDP growth in the developed countries is determined by innovative achievements, the use of patents and know-how in modern technologies. In Ukraine, this figure is less than 1% despite the fact that the number of higher education institutions and scientific institutions is several times larger than in the European countries. The situation needs to be changed, and that is why we establish the Council on Innovation as a temporary consultative and advisory body of the Cabinet of Ministers and intensify the formation of legislative initiatives," Groysman said.
He stressed that the budget financing for strategic priorities of innovation and technology transfer grew every year.
ol