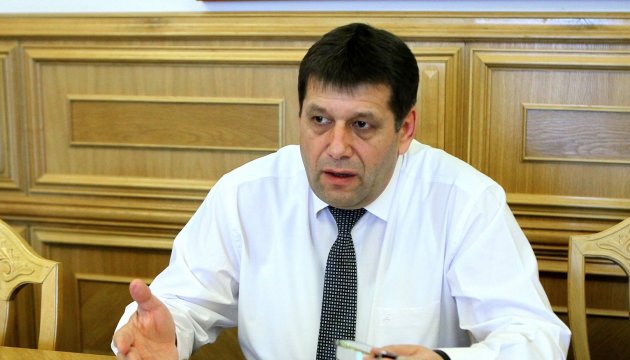 EIB financing 13 projects in Ukraine – Vice PM Kistion
The European Investment Bank (EIB) provides Ukraine with strong support in energy and transport infrastructure reforms through the financing of 13 projects.
Vice Prime Minister of Ukraine Volodymyr Kistion said this following a meeting with Vice President of the EIB Vazil Hudak.
In particular, Volodymyr Kistion and Vazil Hudak discussed preparations for the signing of new agreements between Ukraine and the European Investment Bank on financing the modernization of gas production at Ukrainian fields, as well as upgrading the power substations at Ukraine's electricity supplying enterprises. This agreement is expected to be signed in December this year.
According to Kistion, this agreement is aimed at increasing the efficiency of gas production at the fields of Ukrgazvydobuvannia for the sum of EUR 37 million, as well as the modernization of power substations of electricity suppliers for the sum of EUR 130 million.
"Our strategic goal is to become energy independent until 2020. Therefore, the Ukrainian government is ready to provide assistance as much as possible in the carrying out this important project," the Vice Prime Minister noted during the meeting.
iy