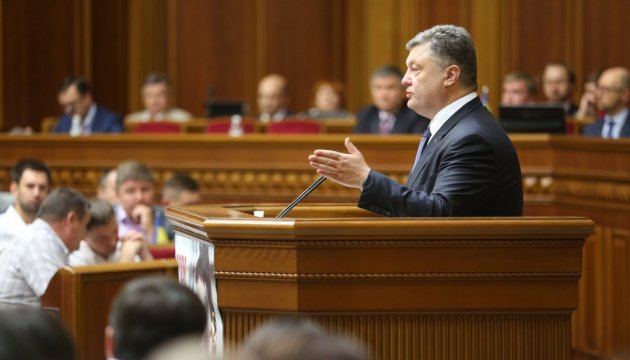 Ukrainian exports to the EU grew by 23% for six months – President
In the first half of the year, the export of the Ukrainian goods to the European Union grew by almost 23%.
Ukrainian President Petro Poroshenko said this during his speech in the Verkhovna Rada regarding Ukraine's internal and external situation, an Ukrinform correspondent reports.
"The Association Agreement has recently come into force. Thanks to the fact that the European Union agreed to its temporary use in the year before last, we have already got good results, such as the growth of our exports to the European Union. In particular, in the first half of 2017, the export grew by almost 23%. The EU share in Ukraine's foreign trade is 40% - it has grown by 10% since 2012," the Head of State said.
In his opinion, this shows the beginning of the process of integration of the Ukrainian economy into the EU market, and together with the introduction of a visa-free regime - change of our geopolitical and civilizational coordinates.
"The introduction of the visa-free travel is the main result of the three-year joint reform of all branches of government and society," he said.
The President thanked the Verkhovna Rada and the Government for this, noting their joint work.
ish