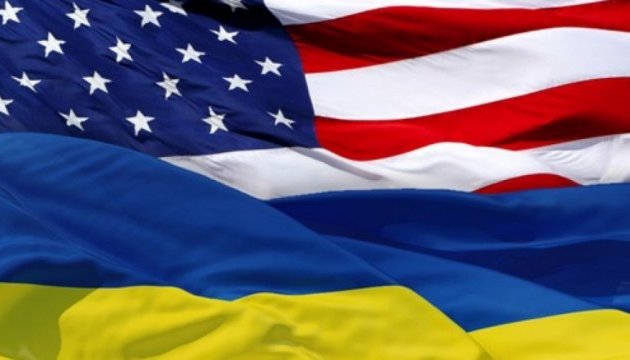 Ukraine hopes to revive investment cooperation with U.S. - Groysman
Ukraine hopes for the revival of investment cooperation with the United States in energy, small and medium businesses and transport, Prime Minister Volodymyr Groysman has said.
He said this at a meeting with President and CEO of the Overseas Private Investment Corporation (OPIC) Ray Washburne in Kyiv on Wednesday, according to the Ukrainian government's press service.
The OPIC chief took office in August 2017 and visited Ukraine for the first time.
"Ukraine is currently in the process of transformation. We have overcome economic downturn and have reached steady economic growth. We need to carry out structural reforms for the sake of further strengthening and dynamic development. We are talking about a qualitative reboot of the state, and this requires investment. American investment occupies a special place. We are in constant dialogue with the American Chamber of Commerce and the U.S. Embassy. We actively interact with them in the development of the business climate," Groysman said.
Washburne, in turn, said that OPIC has a great interest in implementing several projects in Ukraine, particularly the development of small and medium enterprises, cooperation with the Energoatom state energy holding, the development of wind energy in the southern regions, in particular, in Zaporizhia, as well as the modernization of the rolling stock of Ukraine's state rail operator Ukrzaliznytsia.
Particular attention is paid to projects in the port infrastructure sector and energy supplies, including coal supplies, from the United States.
Washburne said that small and medium business support projects had already been launched and that other initiatives were at the final stages of the talks.
He added that the amount of funding for projects with Energoatom was at least $250 million, and wind energy projects about $400 million.
Washburne said that the United States wants to see Ukraine as an economically strong and developed country.
Groysman thanked the U.S. side and said that the current task was to "not disappoint either Ukrainian citizens or partners."
Trade between Ukraine and the United States reached $2.5 billion in the first six months of 2017. Investments over the same period amounted to $537 million.
op