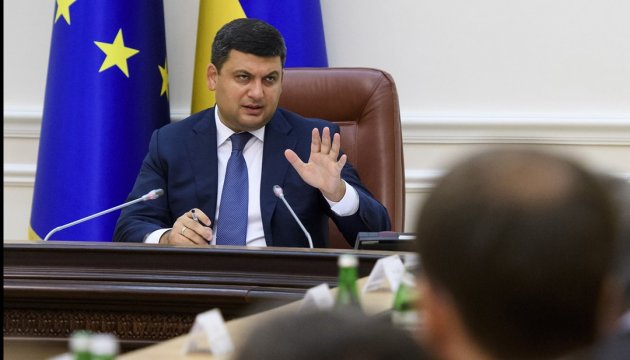 Groysman: Development of logistics to help Ukraine become a significant part of global economy
The Government of Ukraine is ready to comprehensively promote the implementation of infrastructure and logistics projects in Ukraine, as this will enable Ukraine to become a significant part of the global economy and continental transport corridors.
Prime Minister of Ukraine Volodymyr Groysman said this during a meeting with the leadership of the world's logistics giant Hutchison Ports and Qatar Airways.
"We are interested in providing comprehensive support for the implementation of transport infrastructure development projects in Ukraine. I want to express my gratitude for the practical interest in cooperation. Ukraine is a very good choice," the prime minister said.
The Head of Government stresses that Ukraine has ample logistic opportunities, but they require attention and development. That is why specific projects aimed at improving the quality and safety of domestic infrastructure and port development are priorities for the government. In this context, expanding capacities, for example, container transportation, first of all, in the port of Chornomorsk, will become an additional incentive for development both for Ukrainian and foreign companies, and in addition, will allow to create new jobs and attract direct investments and new logistics technologies.
"We are very happy that Qatar Airways will work in Ukraine. Welcome. We will rejoice at your expansion.Our team will support you where it will be required. We are interested in creating qualitative conditions of development of your company in Ukraine. In turn, we will be grateful for the offer of Ukraine in Qatar," Groysman told.
The prime minister drew attention to the fact that arrival of the authoritative companies in Ukraine is a signal for the whole world as about trust to the government and business environments, and about belief in prospects of the Ukrainian economy.
ish