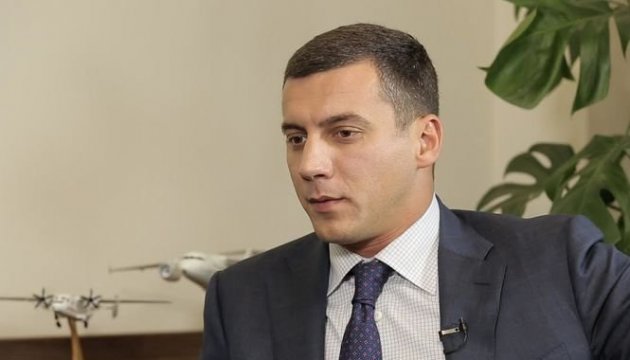 Oleksandr Kotsiuba has resigned as president of the Antonov State Company, which is part of the Ukroboronprom State Concern, the concern's press service has reported.
"He [Kotsiuba] successfully managed the leading Ukrainian aircraft building enterprise for more than a year. Over this period Antonov conducted the first flight of An-132D, increased financial figures, strengthened its positions on the world market and expanded partnership with the world's giants," reads the report.
It also notes that Kotsiuba actively developed the company, worked on reforming its divisions in accordance with international norms and showed himself as a successful manager. Kotsiuba has currently decided to change the scope of activity and return to private business.
op