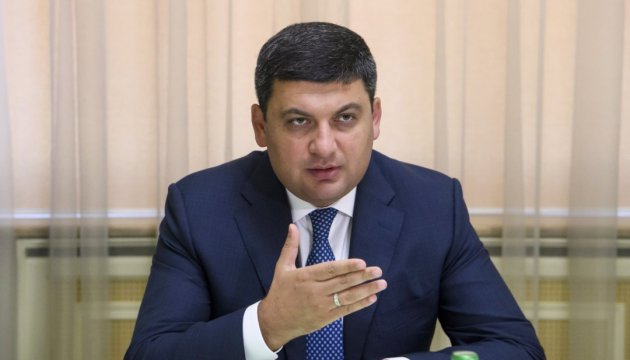 PM Groysman: Development of industry's potential to promote economic growth
Prime Minister of Ukraine Volodymyr Groysman says that the development of industry's potential is the basis for Ukraine's economic growth.
In a post on his Facebook page, he wrote: "I'm convinced that the development of potential of our industry is the basis for Ukraine's economic growth and success".
Groysman also noted ArcelorMittal Company as an example of large-scale infrastructure development.
"At Yuzhny seaport, ArcelorMittal opened a new transshipment complex for blue re-bar. Due to record short construction terms and attracted $ 4.5 million in investments, this complex is now able to work effectively for export," the prime minister stressed.
The official opening of the new transshipment complex at Yuzhny seaport took place on August 9.
iy