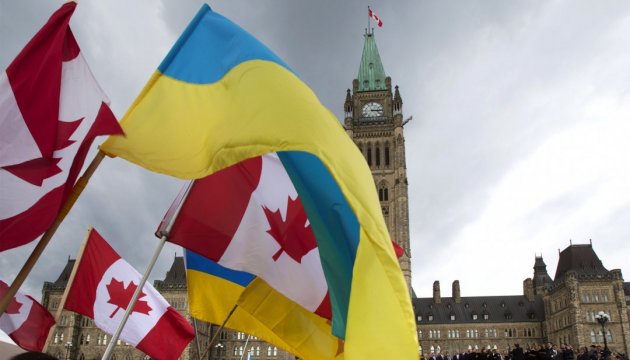 Trade with Canada should double in next few years - Ukrainian diplomat
Trade in goods and services between Ukraine and Canada should grow by several times in the next few years.
The first secretary for economic affairs at the Ukrainian Embassy in Canada, Oleh Khavroniuk, stated this in an interview with Ukrinform.
"I'm confident that our trade should jump by at least two times in the next few years," he said.
In his opinion, the free trade agreement between the two countries, which has recently come into force, is intended not only to intensify trade in goods and services, but also to attract investments into Ukraine.
"The preliminary Canadian experience shows that mutual investments are doubling in the first year after the launch of free trade with other countries," the diplomat said.
He said that the free trade agreement "is not a single loan, but a possibility of long-term earnings for Ukrainian producers."
The free trade agreement between Ukraine and Canada officially came into force on August 1, 2017. According to the document, 98% of tariffs for Ukrainian goods sold to Canada were immediately canceled. For Canadian goods 72% of tariffs are immediately canceled, and duty-free exports will grow to 98% in the next seven years. The agreement also mutually opens the markets for public procurement. Certain sections of the document protect e-commerce and intellectual property.
op