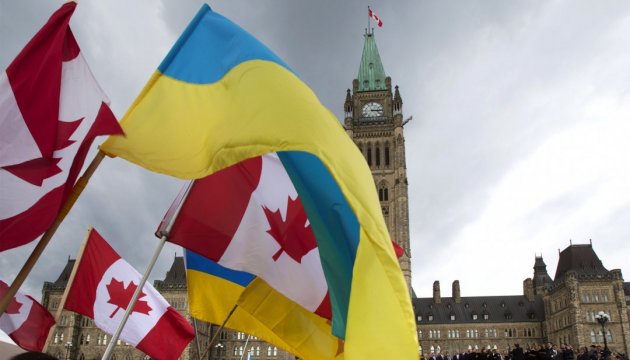 Ukrainian entrepreneurs show growing interest in trade with Canada - diplomat
Over the past six months Ukrainian producers have demonstrated a steady increase in their interest in trade with Canada.
The first secretary for economic affairs at the Ukrainian Embassy in Canada, Oleh Khavroniuk, stated this in an interview with Ukrinform.
"The interest of Ukrainian entrepreneurs in Canada has grown very rapidly over the last six months. In January this year alone, the number of applications from Ukrainian producers to the embassy exceeded their total number for the whole previous year," Khavroniuk said.
However, most queries are of a general nature, as Ukrainian businesses are only beginning to develop the Canadian market. "Most of the queries are of a general nature. [They want to know] how to find partners, what the Canadian market is, and so on. The first Ukrainian migrants arrived in Canada 125 years ago, and now Ukrainian entrepreneurs are opening this country to themselves in a new way," the diplomat said.
The free trade agreement between Ukraine and Canada officially came into force on August 1, 2017. According to the document, 98% of tariffs for Ukrainian goods sold to Canada were immediately canceled. For Canadian goods 72% of tariffs are immediately canceled, and duty-free exports will grow to 98% in the next seven years. The agreement also mutually opens the markets for public procurement. Certain sections of the document protect e-commerce and intellectual property.
op