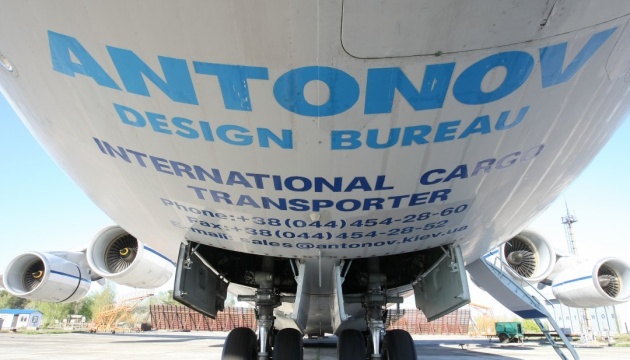 Antonov to produce 70 planes within five years
Ukraine's state-run enterprise Antonov has developed a marketing plan that foresees the production of at least 70 aircraft in the next five years, the press service of the Ukroboronprom state defense conglomerate has reported.
"According to the marketing plan, the capacity of the world market for medium-airlift transport aircraft is estimated at 900 aircraft in the next 15 years. Therefore Antonov plans to supply 20 An-178s in the next five years to customers from the CIS, Asia and Africa, as well as Turkey. Antonov State Company also plans to return to the competitive market for regional passenger aircraft," reads the report.
In April 2015, the Cabinet of Ministers of Ukraine made Antonov part of Ukroboronprom.
After becoming part of Ukroboronprom, Antonov firstly fulfilled the tasks of import substituting Russian components in the production of its equipment. In particular, in 2015, the share of Russian components in the production of An-178s was 41%, whereas in 2016, the company completely abandoned the components of this country by switching to units and aggregates of other suppliers.
op