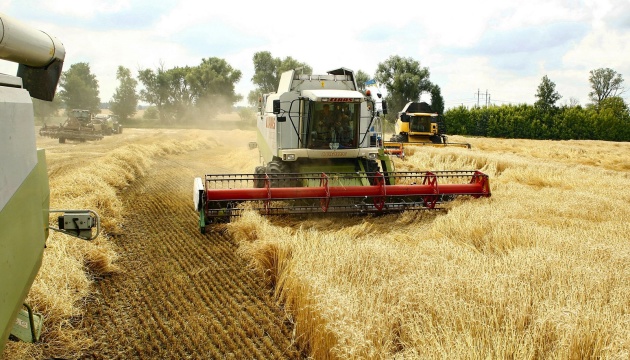 Almost 27 mln tons of early grains already harvested in Ukraine
As of August 1, 26.9 million tons of early grains and leguminous crops were harvested on 7.4 million hectares (76% of the planned 9.7 million hectares) with an average yield of 36.4 dt/ha.
This is reported by the press service of the Agrarian Policy and Food Ministry of Ukraine.
"The highest yield of early grains and leguminous crops was in Khmelnytsky (54.7 dt / ha), Ivano-Frankivsk (52.0 dt/ ha), Lviv (50.3 dt / ha), Chernivtsi (48.8 dt / ha), and Ternopil (47.6 dt / ha) regions," the statement reads.
In particular, Ukrainian farmers already harvested 19.1 million tons of wheat, 6.7 million tons of barley, 113,000 tons of rye, 62,000 tons of oats, 986,000 tons of pea and 1.9 million tons of rapeseed.
ol