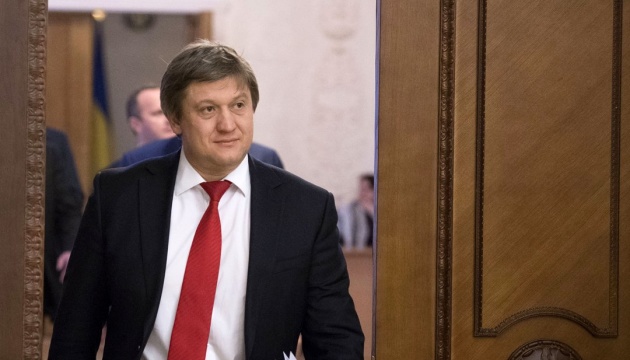 Prosecutors suspect finance minister of tax evasion
The Prosecutor General's Office of Ukraine suspects Ukrainian Finance Minister Oleksandr Danyliuk of tax evasion, according to a ruling issued by the Pechersky District Court of Kyiv on July 18.
The petition of the Prosecutor General's Office notes that in 2010-2014, Danyliuk served as head of the coordination center for economic reforms under the Presidential Administration and received income of UAH 556,163 over this period.
At the same time, according to prosecutors, in the same period he bought a residential house with a total area of 290 square meters, which, according to a preliminary contract of sale, costs UAH 2.054 million, as well as a BMW X5. In addition, in 2014, Danyliuk deposited UAH 519,666 to an account at PJSC Ukrsotsbank.
In this regard, investigators have suspicions about "the probable evasion of taxes and fees."
The court upheld the petition of the Prosecutor General's Office and instructed employees of the State Fiscal Service to inspect the minister for compliance with the requirements of tax and currency legislation for the period from 1998 to 2016.
At the same time, the Finance Ministry said that they were not ready to comment on the course of the investigation into possible non-payment of taxes by Minister Danyliuk.
"This information needs to be clarified in the concerned departments," the press service of the Finance Ministry told Ukrinform.
Ukrfinform has made an inquiry on this question and is awaiting a response.
op