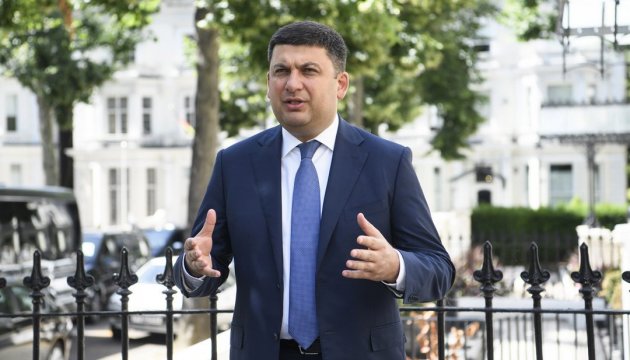 PM Groysman: FTA with EU and Canada opens new opportunities for Ukraine
Ukraine on its way of European integration will deepen trade relations with the European Union.
Prime Minister of Ukraine Volodymyr Groysman stated this in his congratulatory speech on the occasion of the Commercial Worker Day, the government's portal reports.
"On the way to European integration, we are also looking forward to further deepening of trade relations with the European Union. The agreement on a free trade zone with the European Union and Canada opens new markets and new opportunities for Ukraine, which we are already beginning to use. Ukrainian experts receive invaluable experience in the process of implementing international trade agreements and contracts," the prime minister said.
Groysman also stressed that the government's task is to expand trade relations. In particular, according to him, the government is actively working on establishing clear, transparent and understandable rules that will be beneficial for all parties, from a producer to final consumer of goods.
iy