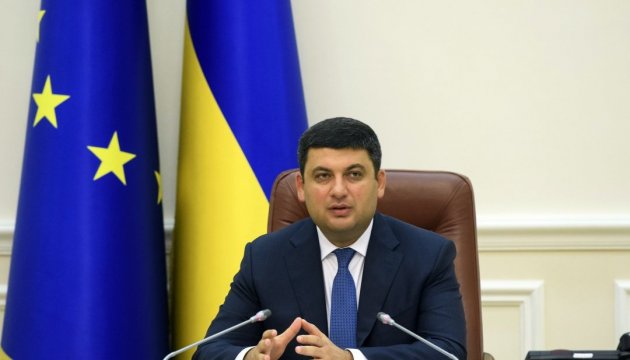 PM Groysman: New heads of some state-owned companies should be appointed as soon as possible
Prime Minister of Ukraine Volodymyr Groysman has ordered the Nomination Committee, which operates under the Cabinet of Ministers, to accelerate the work on appointing new heads and members of the supervisory boards of largest state-owned companies.
The prime minister said this at a meeting with new members of the Nomination Committee, the government's portal reports.
"We must bring high-quality personnel to the public sector," Groysman stressed.
According to him, the lack of appropriate mechanisms of corporate governance leads to corruption in state-owned companies.
Therefore, Groysman called on new members of the Nomination Committee to start looking for new CEOs for some state-owned companies, in particular Electrotyazhmash, Ukrkhimtransammiak, United Mining and Chemical Company, State Food and Grain Corporation of Ukraine etc.
iy