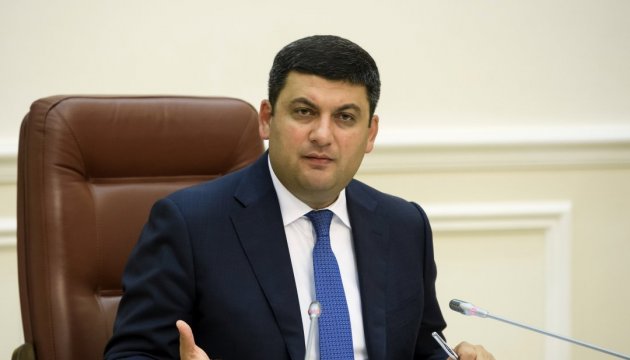 PM Groysman initiates elaboration of unified transport development strategy
Ukrainian Prime Minister Volodymyr Groysman initiates elaboration of a unified transport development strategy concerning rail, air and maritime transport in order to create a transparent and competitive transport market in Ukraine.
The appropriate agreements were reached during the meeting of the Head of the Government with representatives of large business and field-specific business associations, the Government portal informs.
"Today, we need a transport development strategy concerning road, rail, air and maritime transport. Meanwhile others are building up their logistic potential, we simply lose it because of lack of the strategy, transparency and openness. We do not have an ultimate goal. Meanwhile, the infrastructure should become a quality service for the economy," Groysman said.
The Head of the Government drew the attention of the Infrastructure Ministry leadership to the need to form a strategic vision for the development of the entire transport sector and instructed them to present the relevant developments within a month and a half.
ol