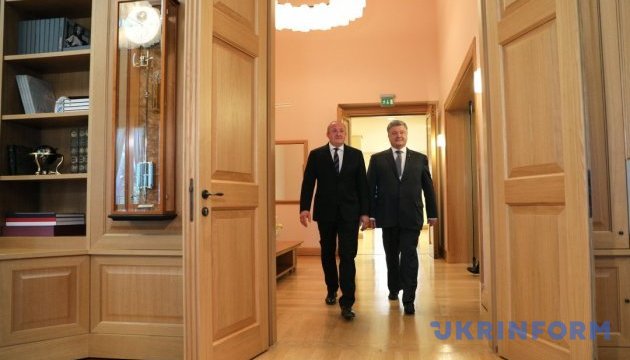 President Poroshenko: Ukraine should double its trade turnover with Georgia
Ukraine is interested in developing trade relations with Georgia, and the trade turnover, which now amounts to USD 526 million, may increase up to USD 1 billion in several years.
President of Ukraine Petro Poroshenko said this during the meeting of the Ukrainian-Georgian business forum, the website of the Head of State reports.
"USD 526 million in 2016. We think it does not reflect the potential Ukraine and Georgia have. We have set a goal to raise our trade turnover up to 1 billion dollars in a few years," Petro Poroshenko said.
According to him, the first quarter of 2017 has already demonstrated growth by 16.5%.
The President emphasized: "Ukraine is a reliable trade partner for Georgia. Traditionally, Ukrainian agricultural goods find their consumers all over the world, and Georgia is a very important market for us". According to him, 21% of agricultural imports of Georgia come from Ukraine.
President Poroshenko urged to create new forms of ties on the basis of the international specialization and cooperation of production, including on the basis of joint production.
In turn, the Prime Minister of Georgia confirmed willingness of Georgia to enhance relations. "Despite the fact that Ukraine and Georgia face lots of challenges caused by Russian occupation, our priority is to continue reforms," he said.
ol