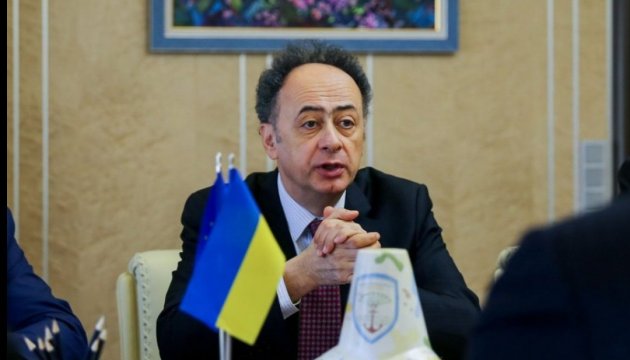 Mingarelli: No change in EU's position on need to fight corruption in Ukraine
Ambassador Mingarelli states there has been no change in the EU's position on the fight against corruption in Ukraine, which should be further accelerated and intensified.
Head of the EU Delegation to Ukraine Hugues Mingarelli said this at the meeting with Ukrainian lawmakers and representatives of civil society, the Delegation press service informs on Facebook.
"The EU has closely followed the process on the creation of appropriate judicial instruments to adjudicate corruption offenses as prescribed in the Law on the Judiciary adopted last year. We continue to ask for the establishment of an independent, efficient judicial body with the necessary authority and resources to fight corruption. We call for a transparent and independent process in establishing this body and selecting specialised judges," Mingarelli said.
As reported, a roundtable on the next steps in the establishment of appropriate institutions to bring corruption offenders to justice will continue in early September.
ol