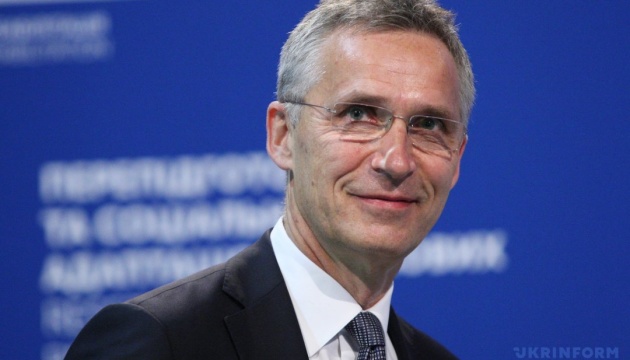 NATO secretary general notes effectiveness of sanctions against Russia
NATO has noted the effectiveness of international sanctions imposed on Russia due to its aggression against Ukraine, as well as the need for further pressure on the Kremlin.
NATO Secretary General Jens Stoltenberg said this after a meeting of the Ukraine-NATO Commission in Kyiv on Monday, an Ukrinform correspondent reports.
"I especially note the importance of economic sanctions. NATO does not resolve this issue, but NATO allies implement sanctions. It is extremely important to continue sanctions until Russia changes its behavior in east Ukraine, in Crimea, and until it fulfills the Minsk agreements," he said.
At the same time, Stoltenberg noted that NATO, in turn, had carried out the greatest strengthening of collective defense since the end of the Cold War.
"This is a response to Russia's aggressive actions in Ukraine," he said.
op