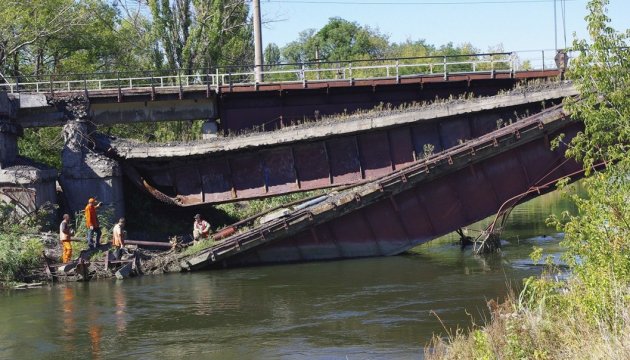 Defence Ministry estimates damages to infrastructure in Donbas at $50 bn
The damages to the infrastructure facilities in Donbas as a result of the Russian aggression are estimated at about $50 billion.
First Deputy Defence Minister of Ukraine Ivan Rusnak said this, speaking at the 95th Rose-Roth Seminar on "Security and Stability in Ukraine and the Black Sea Region," BBC reports.
"The facilities of energy, transport, social and other types of infrastructures have been destroyed in eastern Ukraine. People have been left without jobs. According to preliminary estimates, the total amount of direct damages to Ukraine is about USD 50 billion," Rusnak said.
He recalled that humanitarian situation had also worsened due to the escalation of the conflict in Donbas.
The First Deputy Defence Minister of Ukraine noted that "more than 2,700 servicepersons have been killed and more than 10,000 have been wounded" since the beginning of the conflict in eastern Ukraine.
ol