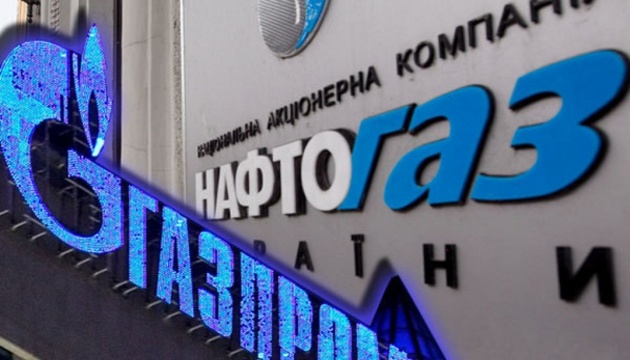 Poroshenko welcomes decision of Stockholm Arbitration in Naftogaz v. Gazprom case
President of Ukraine Petro Poroshenko has welcomed the decision of the Arbitration Institute of the Stockholm Chamber of Commerce (SCC) in the Gas Sales Arbitration between Naftogaz and Gazprom under the Gas Sales Contract of 2009.
Poroshenko noted that, in accordance with this decision, the "take-or-pay" claim was cancelled, and the motion of Gazprom to pay for gas on this grounds was rejected, the presidential press service reports.
"This was a principle, which Russia imposed on Ukraine and Ukrainian negotiators irresponsibly agreed with in 2009. As a result, millions of Ukrainians were robbed of billions of dollars," Poroshenko noted.
The President also stressed that the decision of the Stockholm Arbitration gives the right to Naftogaz of Ukraine to demand a reduction in the gas price under the contract with Gazprom in accordance with the market conditions. Thus, the gas cost will be determined exclusively by a transparent and free market.
"This is an important step on the way to energy security... This is an extremely important decision for Ukraine since the contradictions between Naftogaz and Gazprom have been for the first time regulated in a civilized legal way," the President said.
As noted by the Head of State, Ukraine has been and remains to be a reliable partner in providing gas to European consumers.
ol