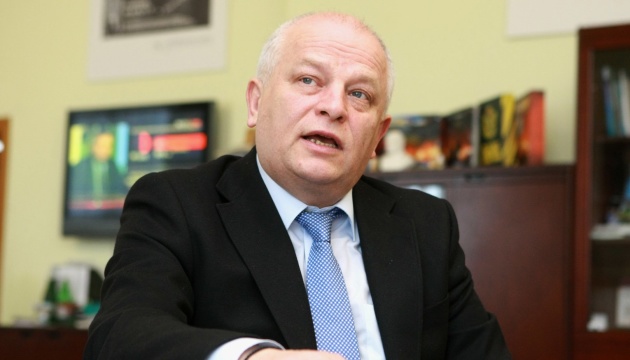 Vice PM Kubiv discusses innovation projects in Ukraine with Japanese businessmen
First Vice Prime Minister of Ukraine Stepan Kubiv says the Ukraine and Japan can consider opportunities for joint projects, cooperation in the sphere of innovation, further exchange of business missions.
Stepan Kubiv stated this in Kyiv on May 30 during the VII joint meeting of the Committee for Business Cooperation of Keidanren Japan Business Federation and the Coordination Council of the Ukrainian Economic Development and Trade Ministry.
"One of the most promising areas of the Ukrainian-Japanese cooperation is agribusiness based on the huge agricultural potential of the Ukrainian land. We will continue to export the Ukrainian meat and dairy products to the Japanese market, as well as continue agricultural engineering projects for small farmers, the development of logistics and infrastructure facilities in the agro-industrial complex, the development of smart farming. It is possible to attract expert and financial assistance from Japan to provide a network of national reference laboratories and official control laboratories with close control equipment," Kubiv said.
He also stressed the importance of cooperation in the field of environmental protection, in particular possible joint projects in the exclusion zone around the Chornobyl Nuclear Power Plant, and cooperation in the innovation sphere, further exchange of business missions and other projects.
iy