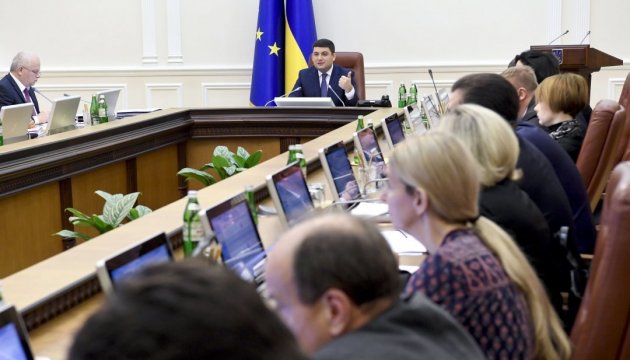 Government approves strategy for small and medium-sized enterprises development until 2020
The Cabinet of Ministers of Ukraine has approved the Strategy for the Development of Small and Medium-sized Entrepreneurship in Ukraine until 2020 (SME 2020 Strategy).
The corresponding decision was made at the meeting of the Cabinet of Ministers on May 24.
"The SME 2020 Strategy is the result of painstaking work of the Economic Development Ministry and wide public discussion – more than 20 meetings with all the concerned parties, including the Business Association, the Chamber of Commerce and Industry, international organizations. Therefore, I am sure that this document reflects the needs of Ukrainian entrepreneurs as accurately as possible today," First Vice Prime Minister Stepan Kubiv said at the meeting, the Governmental portal reports.
The strategy implementation will contribute to the consolidation of a systematic approach to the formation and implementation of the state policy in this area and the creation of favorable conditions for the development of competitive small and medium-sized businesses (SMEs).
"You all know that almost 2 million small and medium-sized enterprises account for 99.8% of the total number of enterprises in Ukraine. At the same time, the share of SMEs in Ukraine's GDP in 2015 was 59%. The strategy aims to increase the last figure to 60.5% by 2020," First Deputy Economic Development and Trade Minister of Ukraine Maksym Nefyodov commented.
ol