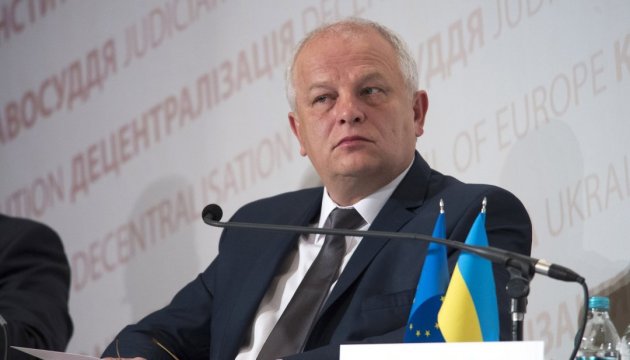 Vice PM Kubiv, economy ministers of BSEC countries discuss simplification of trade in Black Sea region
The members of delegation of the Economic Development and Trade Ministry of Ukraine have discussed with the economy ministers of the Organization of the Black Sea Economic Cooperation (BSEC) the simplification of trade and economic cooperation.
This is reported by the Ministry's press service following the meeting of First Vice Prime Minister, Economic Development and Trade Minister of Ukraine Stepan Kubiv with the economy ministers of the BSEC countries.
"Participants in the meeting discussed the difficulties and opportunities for trade between the BSEC countries, the ways to improve the trade and economic cooperation and establish and coordinate the economic policies among the countries of the Black Sea economic region," the statement reads.
According to Kubiv, the structure of the economy and trade of the Black Sea region countries has changed after the annexation of Crimea. "The economic, logistical and trade consequences of the annexation of Crimea and the trade restrictions on transit, which Russia illegally introduced against Ukraine, have not yet been assessed. These changes have a significant impact on the economy and trade of all the BSEC countries, therefore, these changes and their economic consequences should be evaluated and a relevant solution should be elaborated jointly, "Kubiv said.
The Organization of the Black Sea Economic Cooperation (BSEC) is a regional international organization focusing on multilateral political and economic initiatives aimed at fostering cooperation, peace, stability and prosperity in the Black Sea region.
ol