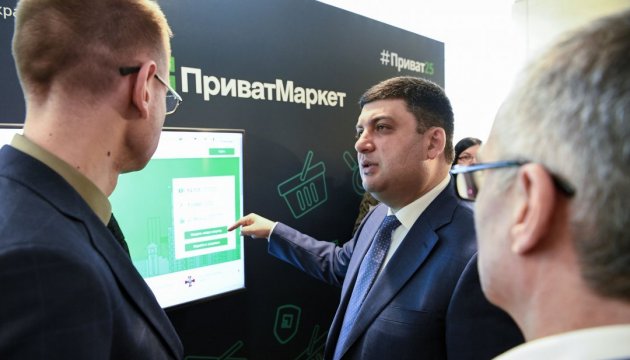 PM Groysman says PrivatBank has enough resources
Prime Minister of Ukraine Volodymyr Groysman says that state-run PrivatBank is stable and its depositors shouldn't worry about their funds.
"We have defended depositors. At present the bank operates absolutely stably. It has enough resources," Groysman said on TV Channel 24 on Wednesday evening, an Ukrinform correspondent reported.
According to him, the Ministry of Finance and the management of PrivatBank ordered an international audit of the bank.
"After the audit, it will be clear what was the economic activity [of the bank], whether there were deviations and when. Then only two questions could appear: either it will be settled by previous owners, or there will be another form of responsibility," Groysman said.
iy