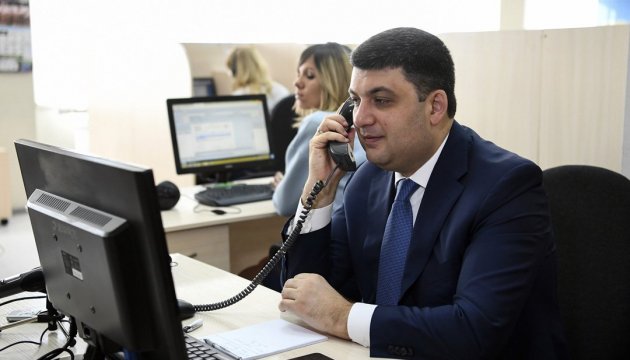 PM Groysman, Head of IMF Mission to Ukraine discuss land and pension reforms
The IMF welcomes the results of the activity of the Government of Ukraine, as well as its priorities identified in the medium-term action plan, and is ready to support the efforts of the Cabinet of Ministers regarding their implementation.
Head of the IMF mission to Ukraine Ron van Rooden said this at the meeting with Ukrainian Prime Minister Volodymyr Groysman, the Government portal reports.
"The head of the IMF mission stressed that the completion of the third review of the IMF-Ukraine cooperation program, approved in March 2015, and the allocation of another tranche are the confirmation of the progress that Ukraine has achieved in the implementation of reforms," ​​the statement reads.
Ron van Rooden highlighted Ukraine's successes in the energy reform and the banking sector reform.
"We welcome the fact that the land and pension reforms are among your priorities. We are always ready to provide assistance, so we are negotiating with your colleagues in the government on how to promote these reforms. Ukraine has a good window of opportunity as Ukraine can implement the pension reform, land reform and privatization," Ron van Rooden said.
Ukrainian Prime Minister Groysman thanked for the cooperation and stressed that discussion of the key reforms was ongoing.
ol