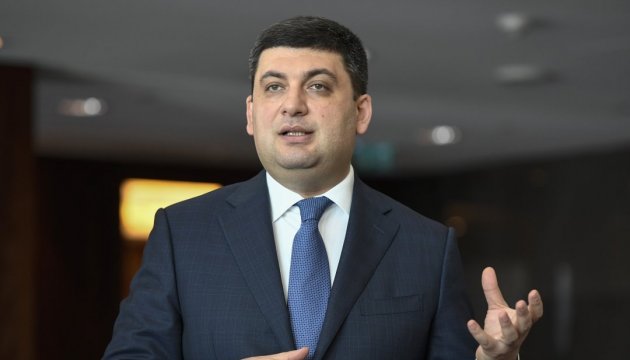 Government seeking to promote creation of small farms - PM Groysman
Prime Minister of Ukraine Volodymyr Groysman says that the Cabinet of Ministers is trying to promote the creation of private small farms, which will ensure economic growth and will stimulate the development of Ukraine.
The prime minster stated this during a meeting with representatives of the Association of Territorial Communities, the government's press service reports.
"We want to offer the following: to lift a land moratorium so that only Ukrainian citizens can buy and sell [agriculture land] – to private individuals and among each other within the limits of 200 hectares. Period. To prohibit the sale [of agriculture land] to legal entities so that latifundists, large holdings could not buy [agriculture land], and secondly - not a single centimeter of land to foreigners. This will be the land market in the interests of Ukrainian citizens," Groysman stated, when speaking about the land reform.
He also added that Government is interested in creating favorable conditions for the development of farming in Ukraine.
iy