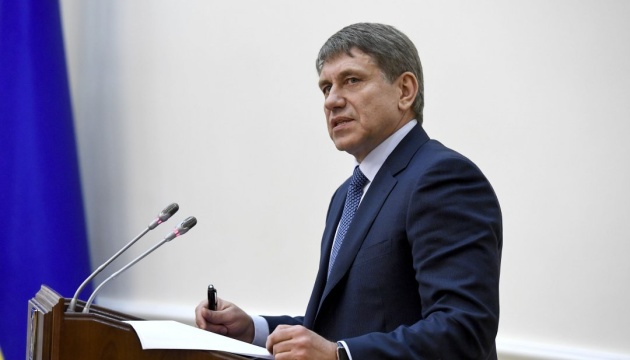 Minister Nasalyk: Ukraine can buy half of required amount of anthracite coal from USA
Ukraine can import about 2.5 million tonnes of anthracite coal from the United States per annum.
Ukrainian Energy and Coal Industry Minister Ihor Nasalyk has stated this in a commentary to journalists, an Ukrinform correspondent reports.
"Many generating companies have started to contract for coal, including from South Africa and other countries. We need 4.7 million tonnes before January 1, 2017. Contracting procedures have started. We found out that we could supply 2.5 million tonnes of coal from the United States," Nasalyk said.
In addition, Nasalyk sent a letter related to coal supplies to the U.S. Department of State.
"The first coal supplies will arrive in May, but it is too early to speak of American coal," Nasalyk added.
mk