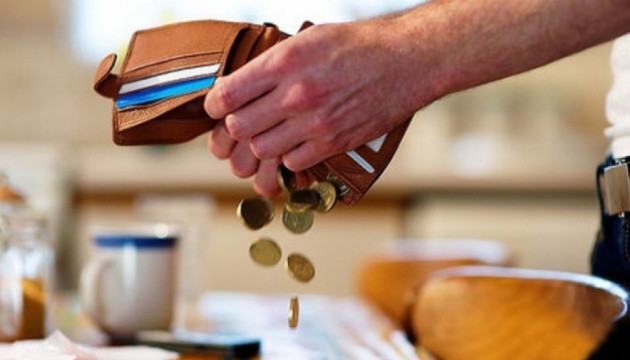 State Statistics: Salary debts in Ukraine in February grew by 4.6%
In February, wage arrears in Ukraine increased by 4.6% and as of March 1, the overall sum of delayed salaries totaled UAH 1,995.5 million.
These are the findings of the Ukrainian State Statistics Service.
In particular, the bulk of wage debts were seen in the industry – 75.1% and in the scientific and technical sphere – 9.7%. More than a half of these arrears were recorded in Donetsk region – 27%, Luhansk region 15.2%, Kharkiv region – 10%.
As to the regions, the highest level of salary debts was recorded in Rivne region, it grew by three times. In Khmelnitsky salary debts grew by 68.3%, in Cherkasy region - by 44%, in Luhansk - by 14.2%, in Zaporizhzhia - by 5.9%, in Ivano-Frankivsk – by 5.8%, in Dnipropetrovsk – by 5.6%, in Kyiv and region – by 12.3%.
The lowest level of salary debts was seen In Zakarpattia region – 4.2%.
At the same time, in Chernivtsi region salary debts in February decreased by 67.2%, in Ternopil region – by 54.5%, in Volyn region – by 42%, in Poltava region – by 8.1%, in Sumy region – by 4.7%, in Kherson region – by 4.6%, in Chernihiv region – by 3.4%, and in Lviv region – by 3%.
iy