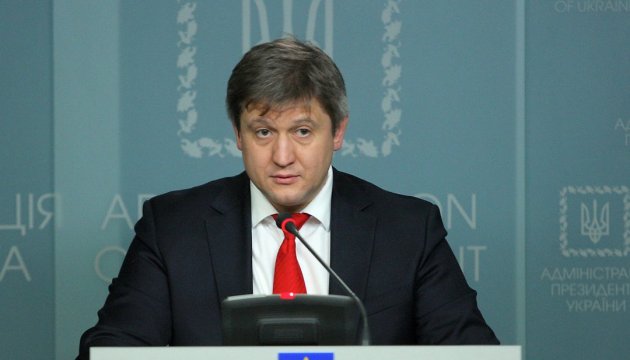 Postponement of IMF tranche not to affect hryvnia exchange rate, says Finance Minister Danyliuk
Finance Minister of Ukraine Oleksandr Danyliuk says that the postponement of granting Ukraine one billion loan tranche from the International Monetary Fund (IMF) will not affect the hryvnia exchange rate.
"The IMF, as a creditor, had to understand what the impact [from the blockade] would be on the budget. It is a financial document of the state and is very important for the IMF," Danyliuk said.
The minister says he hopes that the IMF will complete calculations regarding the impact of the blockade on Ukraine's budget within a few days.
"Now it is just additional information for the IMF's Board of Directors, which will be provided by Ukraine's representative and the head of the mission," said Danyliuk.
According to Danyliuk, the postponement of the tranche is also in the interests of Ukraine, because the state should provide the detailed information to the IMF's Board of Directors at the time when tranche is being allocated.
"A couple of days will not affect [the hryvnia exchange rate]," the Finance Minister said.
iy