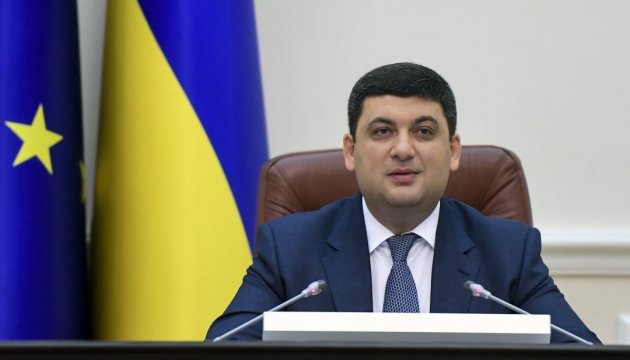 PM Groysman: Ukraine starts moving towards decrease in Pension Fund's deficit
The increase in the minimum wage from January 1 has already resulted in filling the Pension Fund's budget by more than 30% ahead of the plan, which will ensure a reduction in its deficit.
Prime Minister of Ukraine Volodymyr Groysman said this on ICTV on Monday.
"The reforms, which we've approved since January 1, including [reforms] regarding wages, have already filled the budget of the Pension Fund More by more than 30% ahead of the plan. This means that we've started moving towards the decrease in the Pension Fund's deficit," the Prime Minister said.
He also stressed that the Government in 2017 will propose a pension reform that will be fair and will raise pensions in Ukraine.
"Each of you who are retired, you'll see how it will influence your pensions, and I assure you that for the majority of Ukrainian citizens this will lead to an increase in pensions," the prime minister stressed.
iy