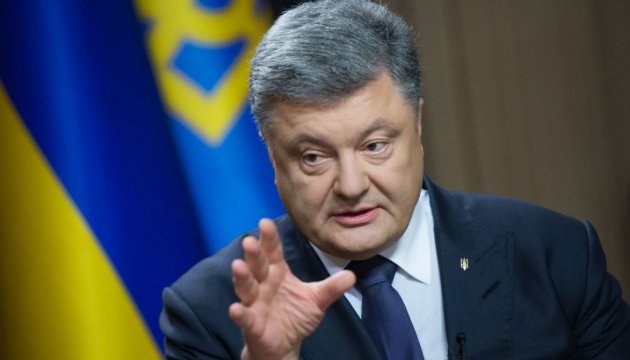 President: Ukrainian enterprises in ORDLO meant to become springboard for reintegration
Enterprises that continued to pay salary in Ukrainian currency and pay taxes to the Ukrainian budget were the "islets" of Ukraine's presence in the occupied territories and they meant to become a backbone of the reintegration of these lands after their de-occupation.
President of Ukraine Petro Poroshenko said this in an interview with Ukrainian TV channels.
"Those were the only places, where the Ukrainian national currency functioned, where taxes were not paid to budgets of the so-called 'DPR' or 'LPR' or the Russian Federation, but were paid in full to Ukraine. The employment was provided there, and people clearly understood that those, who were working at large Ukrainian enterprises, which although had been located in the occupied territories but remained under Ukrainian jurisdiction, had stayed in Ukraine," the Head of State said.
In his opinion, those enterprises were meant to become the springboard for reintegration of the occupied territories of Donbas into the government-controlled Ukraine.
ol