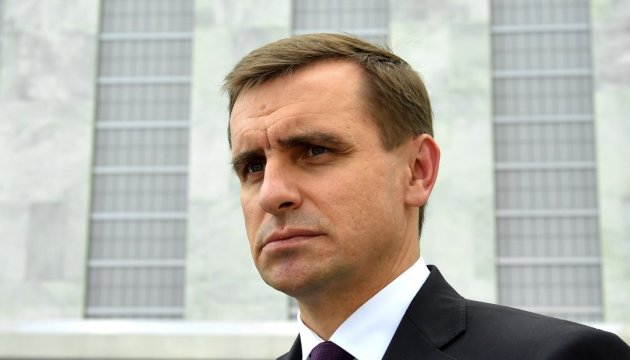 Yeliseyev: Blockade of ORDLO prevents EU from imposing new sanctions on Russia
The blockade of the uncontrolled areas of Donetsk and Luhansk regions (ORDLO) prevents the European partners of Ukraine from imposing additional targeted sanctions on the Russian companies or intermediaries that would have any relationship with Ukrainian enterprises in Donbas, which have been "nationalized" by militants.
This was stated by Kostiantyn Yeliseyev, the Deputy Head of the Administration of the President of Ukraine, in an interview with Hromadske online media outlet.
According to him, such sanctions envisage two stages. The first stage is warning about the responsibility of Russian business and militants in case of illegal takeover of Ukrainian enterprises.
"The second stage is imposing of targeted sanctions on, primarily, Russian companies or intermediaries if such illegal takeover took place. If, for example, an enterprise was seized, its products could be sold only to the territory of the Russian Federation. So, if a Russian enterprise bought such products, we would ask our European partners and the United States to impose targeted economic sanctions on such an enterprise," Yeliseyev said.
The Deputy Head of the Presidential Administration added that achievement of such agreements was "quite realistic" but "something needs to be solved with the blockade" for their implementation.
ol