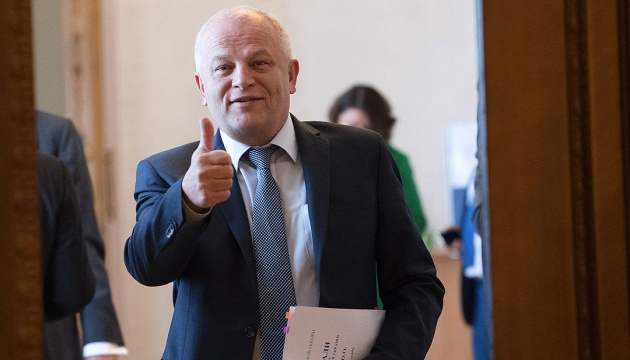 Ukraine, EU start industrial dialogue – Vice PM Kubiv
Ukraine and the EU have started industrial dialogue.
This is reported by the press service of the Economic Development and Trade Ministry of Ukraine.
According to the report, March 1, the Ukrainian delegation headed by First Vice Prime Minister of Ukraine, Economic Development and Trade Minister of Ukraine Stepan Kubiv and Deputy Economic Development and Trade Minister of Ukraine, Trade Representative of Ukraine Natalia Mykolska arrived in Brussels to launch Ukraine-EU high-level dialogue to discuss individual industry sectors.
As noted, the promising areas of cooperation between Ukraine and the EU are in-depth targeted regulatory approach with a focus on participation in the European value chain, industrial outsourcing, active involvement of Ukraine in the Horizon 2020 and COSME programs, exchange of the cutting-edge technologies.
March 1-2, meetings of six working groups are held within the framework of the EU-Ukraine industrial dialogue: elimination of technical barriers in trade; small and medium-sized enterprises; space cooperation; public procurement; industry (automotive industry).
"Ukraine's integration into the European space means rapprochement in many areas and industries. The industry in on today's agenda. The EU-Ukraine common industrial area is an opportunity to create mutually productive links that will bring the EU-Ukraine relations to a new productive level. It is important for Ukraine to become a part of large industrial EU family to continue the transformation of the Ukrainian economy from resource-oriented to high-tech innovative industrial model," Kubiv commented on opening of the first inaugural meeting of the industrial dialogue.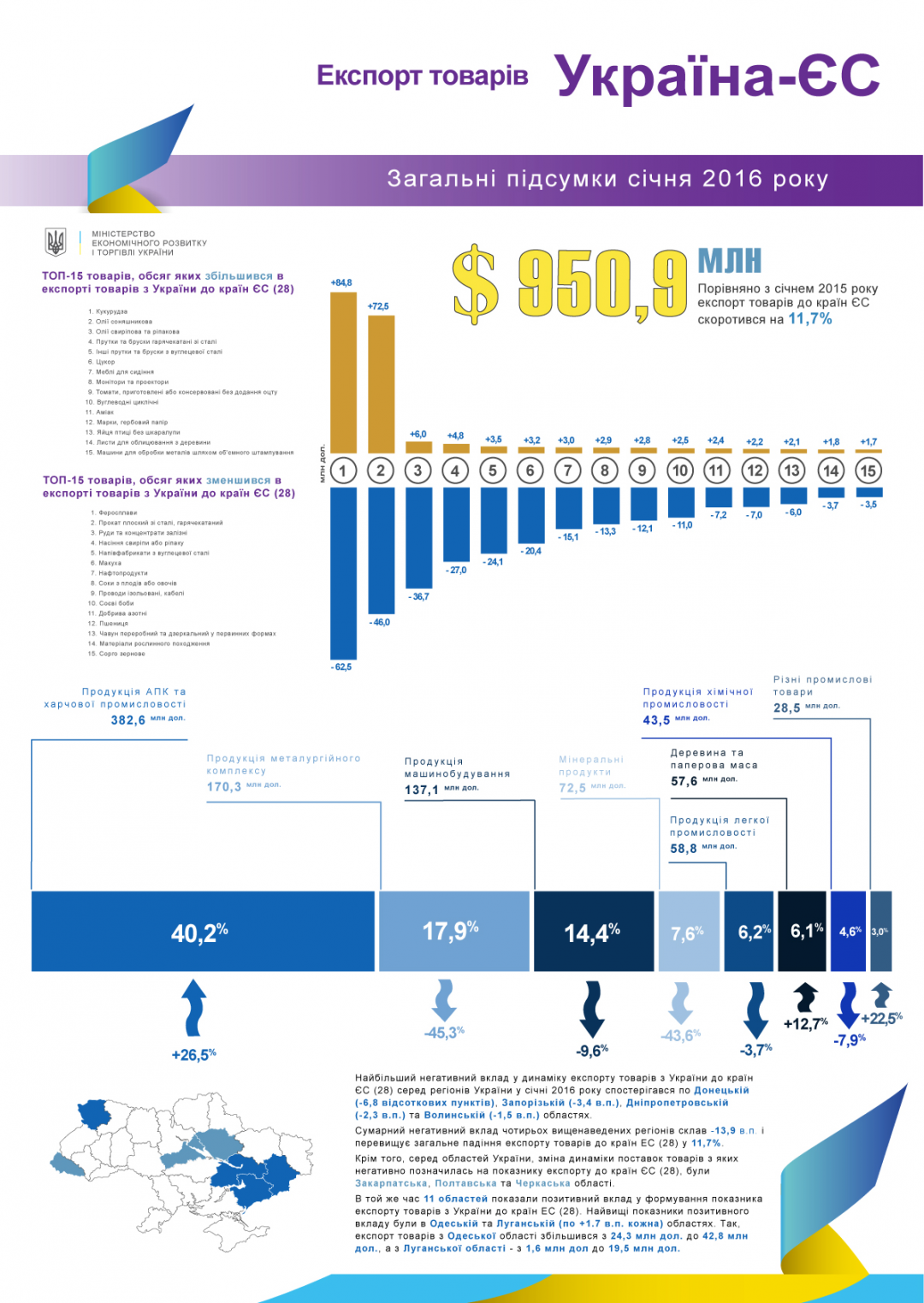 As noted by the Economic Development and Trade Ministry press service, Ukrainian light industry exports to the EU more than 84% of its production, engineering – almost 50%, manufacturers of other industrial products – about 48%.
ol