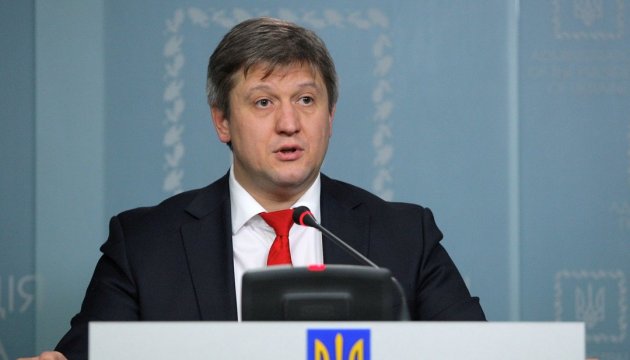 Finance Minister Danyliuk expects memorandum with IMF to be signed in coming days
Finance Minister Oleksandr Danyliuk says that a memorandum with the International Monetary Fund (IMF) on a new tranche for Ukraine will be signed in coming days.
He said this in an interview with ZN.UA.
"We have not signed the memorandum, but we are very close to it. I think that everything will be decided in the coming days – in the near future. And I hope that this issue will not be procrastinated," said Danyliuk.
According to the minister, the absence of Ukraine's issue on the agenda the IMF's upcoming meetings is not an indication that the issue of the tranche has been frozen or postponed.
As a rule, tranche arrives in Ukraine after a meeting of the Board of Directors, within several weeks, Danyliuk said. And the whole amount of tranche, like previous one, will be sent to the foreign exchange reserves of the National Bank of Ukraine.
iy